FREE SHIPPING
Darth Vader DELUXE Soft Parts Kit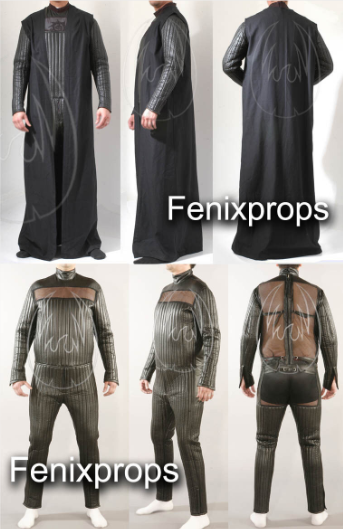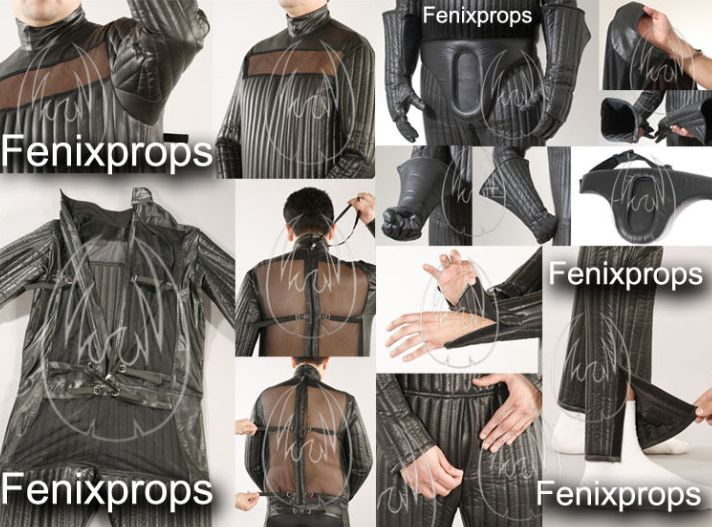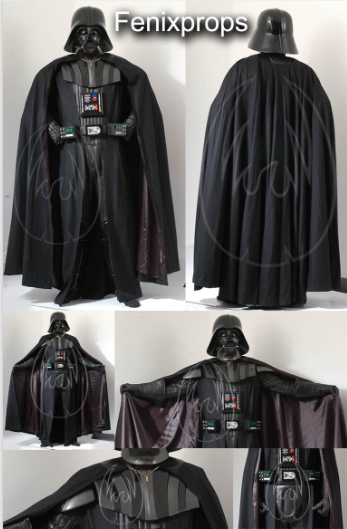 Made to measure
for a perfect fit
Free shipping
to America
Combined shipping
for lower costs
Premium
wool & leather
Leather and cotton

This kit includes:
- Leather Bodysuit (1, 2 or 3 pieces)
- Leather gloves
- Leather codpiece

- Cotton Cape

- Cotton Robe
New pictures coming soon.
It's a tailor-made kit, pieces will be made following your measures (excepet for the codpiece, which is a one-size-fits-all)

You choose the style: ANH, ESB, ROTJ, ROTS or RO.

All leather pieces are made of natural, premium leather, Napa 0.69.

Cotton is cooler and lighter than wool, allows plenty of movement while being a heavy-duty fabric. We recommend this option for trooping and those who'd like the Legion's 1st Level of Certification.
You can also find the Premium version (with wool) in our store.
�
Not in stock, they're made to order. Orders take around 30 days to be completed after payment is received.
�
Other items shown in the photos are NOT included, only for display purposes.
By default, we send the newest model, in case of requiring the old one, please contact us before buying.
Follow CRL Standards.
Screen-accurate.
If you have any questions, feel free to contact us.
Free shipping
to United States
Combine shipping for lower costs
We ship stock orders within the first week after payment is received.
---
Please kindly note that international shipping takes time to arrive.
We have no control over the post office transit time. The post office is a third party, and once we deliver the package to them, we can only trace it through their website.
Thank you in advance for your patience and understanding.
We use premium materials to deliver props with the finest quality and durability.